Understanding Basic Aircraft Instruments
If anyone has ever seen the inside a cockpit of an aircraft, it may seem overwhelming to most. Some may even see it as complicated and even hard to use. Just like a car, an aircraft has instruments, but just different types to help guide the plane. In a car, one might see the speedometer, to see how fast the vehicle is traveling. In addition, there is the fuel indicator, to see how much gas the car has left before stopping at a gas station. Also, there is the odometer, to see how far the car has driven-the odometer also helps with scheduling routine maintenance services.
Since an aircraft has a much more difficult task than a car or motorcycle-flying an aerial vehicle requires different instruments. There are 6 basic instruments that are integral to help fly and guide the aircraft.
The first one is attitude indicator, which basically shows the aircraft's balance in relation to the horizon. If the line in the attitude indicator is not balanced, that may imply the aircraft is leaning left, right, etc, and the pilot may need to make a correction.
The next is the airspeed indicator to help show how fast the aircraft is traveling, this may be used to see how long it would take to get from point A to point B.
After that is the altimeter, to see how high the aircraft is above median sea level (MSL).
The 4th instrument is the turn coordinator to help determine the quality of the bank.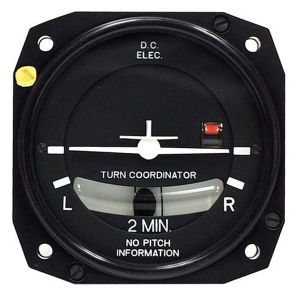 The 5th instrument is the heading indicator, which is similar to a compass, to help see which direction the plane is going.
ASAP Components, owned and operated by ASAP Semiconductor, should always be your first and only stop for aircraft instrument parts and airspeed indicator parts. ASAP Components is also the premier supplier of instrument parts for aircrafts and airspeed indicator parts, whether new, old or hard to find, they can help you locate it. ASAP Components has a wide selection of parts to choose from and is fully equipped with a friendly staff, so you can always find what you're looking for, at all hours of the day. If you're interested in obtaining a quote, contact the sales department at www.asap-components.com or call +1-919-348-4040.
---
Posted on July 11, 2018
avionics
Share
---